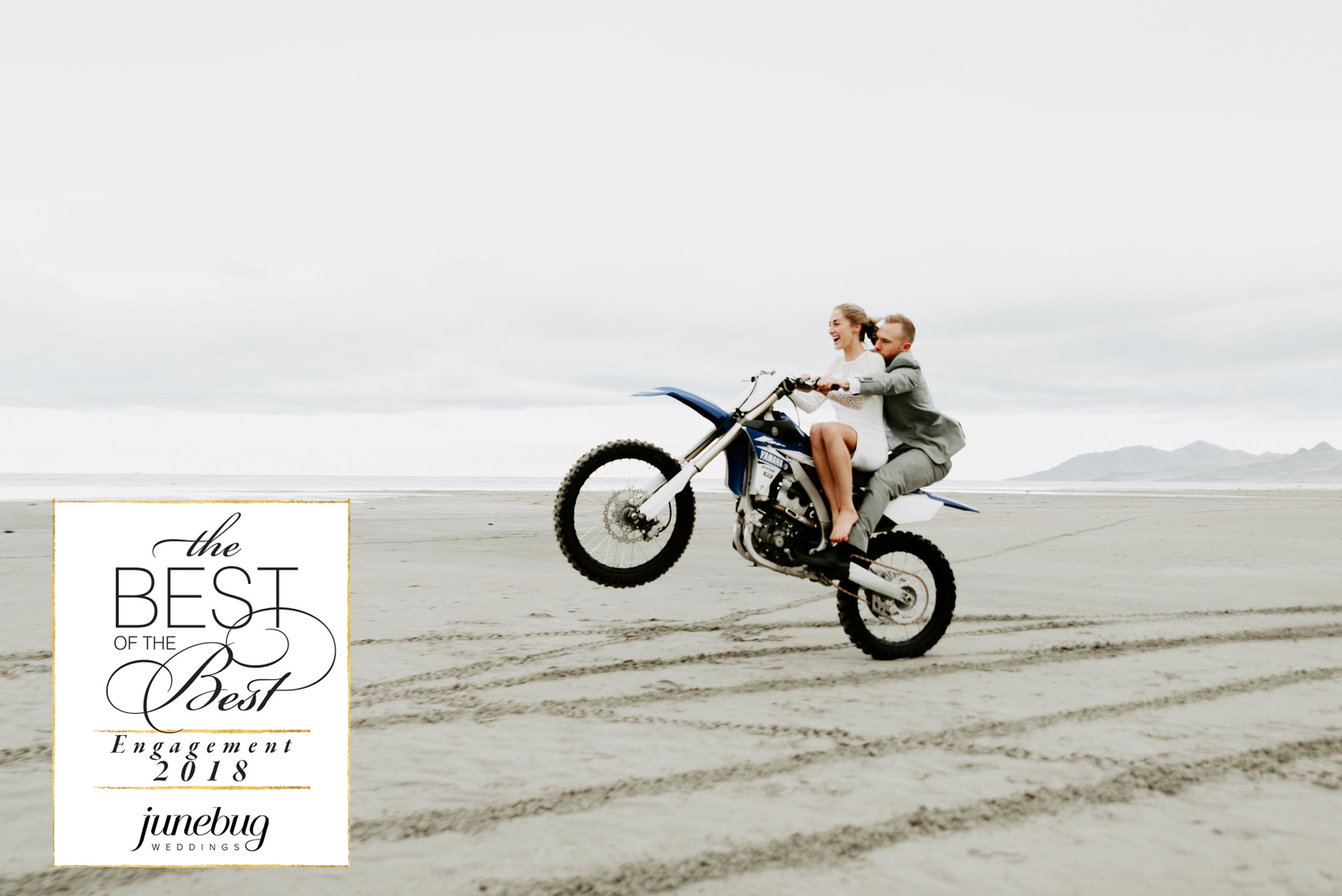 Whether you believe you true love, soulmates, or just someone to watch Netflix with; I am going to be your favorite third-wheel. I want to capture the real love between you and your partner. You guys play video games? Let's capture that! Your first date was at a tiny coffee shop? Let's go there and recreate your favorite memories. These pictures are for you – don't worry, you'll still be getting mad likes on Instagram ;)
As for your wedding day, I'm your right-hand woman. I'll be there through it all, hell sometimes I'm half the event coordinator. I'm your personal cheerleader throughout the day and I will be there to capture every moment.
How am I different than other photographers?
I am affordable! Everyone's budget is different, I want to work on customizing your experience.
I'll deliver your edited photos within days. (Basically unheard of in the wedding industry).
I will provide an online gallery with the high resolution images for you to download and print and share to whoever, whenever!
I don't charge per edit or per image, I deliver all of the best photos because I want you to relive your special moments to the fullest.
I like to have fun! I will make sure you are feeling comfortable in front of the camera and your wedding guests, too.
Your family photos aren't just posed studio portraits, they're documenting memories of baking cookies with your 4 year old. Be messy, be fun isn't that what being a kid is all about? We have all seen the crying kids shot. I love it. It is real. I want to play patty-cake, hide and go seek, blow bubble, play a board game. Yes of course, we will get those frame-worthy photos and throw in a few poses, but what I really love is having fun! Let's make family photos fun again, not painful!
Senior year is finally here! You have worked SO hard and a new chapter of your life is about to begin. High School Seniors and College Seniors, I want to capture you in your element. I want your vibe to shine through these photos. Fashionistas – strut your stuff. Jocks – we are headed to the baseball diamond. This session is inspired by you, for you. Let's do it!